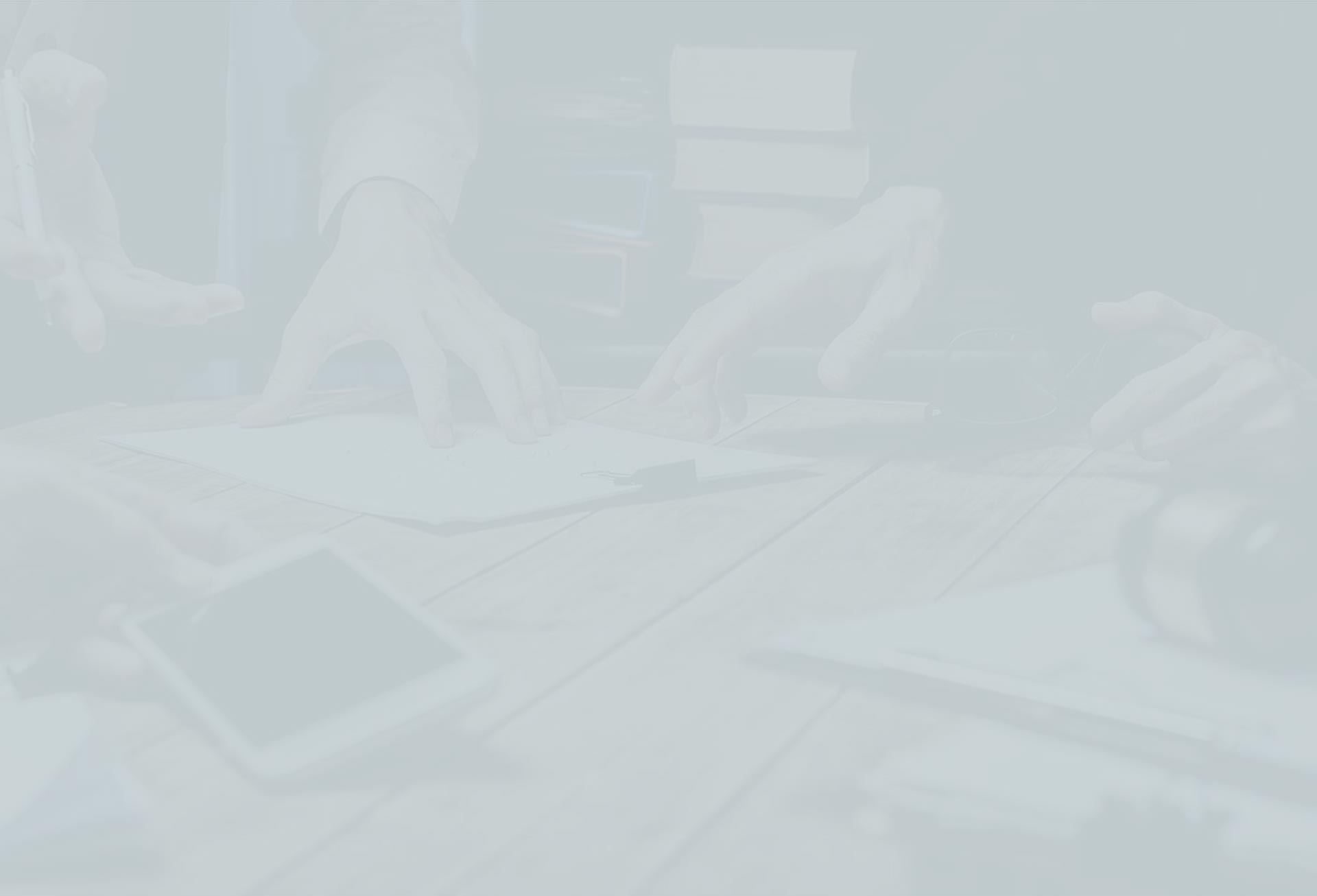 Professional! Devoted to Clients

The Laubshire Law Firm represented me in the most challenging time of my life. Michael & Tori encouraged me, and as a team they would work through the facts of the case. Michael focused on the case and never swayed in the fact that we would have a positive outcome. WE DID! Michael and the Laubshire Law Firm have built a foundation of RESPECT in the Columbia Area (Lexington/RIchland County). I would highly recommend!! They will battle for you!!

- Chris

Extremely Satisfied

It is an absolute pleasure having the Laubshire Law Firm represent me. I would recommend this firm to anyone, they go over and above what is required ------ you will not find a more professional group of people. My hats off for a wonderful job!!!!!!!!!

- Michael B.

Highly recommend

Highly recommend. Divorce is a scary and tricky obstacle to overcome. The moment I walked into Laubshire Law Firm, I knew I would be taken care of. Tori and Michael are a dynamic team. They are fair and quick to get things done.

- Smith

Very professional! Very efficient!

The Laubshire Law Firm represented me for my 1st court case being that I never had to fight a charge I was nervous however, Michael & Tori made me feel comfortable, confident, and a Champion because of the positive end result. I would definitely recommend and use their services again. Also the payment plan they set up for my legal fees, helped out a bunch. Thank You For Everything!

- Judah E

Even law enforcement needs an attorney sometimes.

As a law enforcement officer, I found myself being accused of something I did NOT do. When I found myself on the other side of the table, Michael was right beside me, insuring all my rights were protected and I was not intimidated by the several investigators that were investigating the alleged criminal complaints levied against me. Hiring Michael once I was made aware law enforcement was initiating an investigation involving me, was the reason no charges were filed on me. In today's time, it is not enough knowing that you did not do anything wrong or unlawful. Michael is not afraid to challenge law enforcement, going toe to toe for you as his client and for your rights.

- Jamie

Even when I didn't believe, Michael DID

After 3 long years of waiting on my case to finally be heard Mr. Laubshire got my case dismissed. Even when I didn't believe that we would win Micheal DID, that meant more to me than he or his staff could ever know. I've spent 3 years living with my life on hold and was even stopped several times and had cops run my license then say that they smelled alcohol (even though I hadn't had a drop) just to make their accusations/stop have merit... All because my case was pending for 3 long years and it showed up on my background checks every time . This case almost ruined my life but Micheal Laubshire saved it indeed!! Thank you so much.

- Rhamobbie

I absolutely would and have recommended numerous people to Michael's law firm!!

WOW, I can't believe how much my life has changed in just a year!! I was married to the love of my life, a man who I dated when I was younger for 5 + yrs. and then we met up again in my mid 30's and we were married. I thought my life was so perfect but as I look back I realized that my husband was married to his disease of alcoholism. And my life was taking a turn for the worse. He was very controlling; I was not allowed to have anything in my name b/c he would tell me my credit was so bad, he started to spend excessive amounts of money in bars and at strip clubs plus became very aggressive. I entered Michael Laubshire law office so lost, scared and in tears because I felt so alone and I was so worried about my child. I feel Michael and Alyssa went above and beyond to help me in what I have to say was the lowest point in my life. They both were very compassionate, understanding and knowledgeable about what my rights were. Michael was very aggressive from the beginning to ensure that my daughter and I were safe. He immediately set up an emergency hearing plus delayed his vacation. During the second hearing the judge asked both lawyers who wrote this agreement and prepared all the paperwork. Michael spoke up and said it was his law office who prepares everything. I remember the judge saying to me: young lady you have a very good lawyer because I've never seen a lawyer be this prepared with everything completed at the agreement hearing for me to sign. It's amazing to me that 5 months after I walked into Michael's office I closed on a new home and bought a new car because I didn't have bad credit at all. I feel Michaels's office helped me with finding the strength I needed to move my life forward. I absolutely would and have recommended numerous people to Michael's law firm!!

- Dori

The Laubshire Law Firm is as good as it gets.

The Laubshire Law Firm is as good as it gets. Michael has been my Attorney since opening his firm. He has helped me with a variety of things including a recent civil case that needed a quick and efficient response. Michael is aggressive in his efforts for his clients and is always thinking outside of the box looking at different avenues to provide exceptional representation for his clients.

- Tom C.

I could not be happier with the result

I hired this law firm to help me with my DUI case. I was arrested for DUI and my license was immediately taken from me and I couldn't even get to work. This firm helped me get a temporary license so I could get around while my case was pending. The office staff was very helpful and keep me posted on every step of my case. I could not be happier with the result my case was dismissed and my license was reinstated. I highly recommend this law firm.

- Charles T.

Best DUI atty in SC!

Best DUI atty in SC! Great thing about Michael is he used to be a prosecutor, so he knows both sides of the case!! Also great with speeding tickets!

- Rachael P.

The staff at Laubshire Law is both friendly and wholly dedicated to taking care of their clients

I retained Mr. Laubshire after being charged with Criminal Domestic Violence by the Richland County. After my first consultation with Michael I felt very confident in my case. Even when my case had a few interesting twists and turns, Mr. Laubshire continuously handled my case with an impressive amount of skill and I couldn't be happier with the outcome. The staff at Laubshire Law is both friendly and wholly dedicated to taking care of their clients. This Firm definitely went above and beyond for me and I would recommend them to anyone seeking legal counsel.

- Ryan S.

He went above and beyond my expectations

I recently retained Mr. Russo as my attorney and I wanted to let you know he went above and beyond my expectations, never treated me as though I was any different than himself or anyone else. He was also very reassuring, positive, kind, generous with his knowledge of the situation and also that he wasn't in anyway jugdemental or condisending. I will always remember the way I felt after I left his office that first day. He is an exceptional person to have at your firm not only for his knowledge of law but for being a truely amazing, kind, generous person that you can always trust will do everything he can to help you no matter what the situation is. Again I will say he is a great benefit to your firm and I will recommend him to anyone who needs representation forever. Thank you for your time and if Adam is reading this by any chance I would just like to say again thank you so very much for all of your attention and for never making me feel as though I was just another client or just a payday but a person, friend and oh yeah human. Thanks for your time,

- Danelle

He gave me peace of mind

Mr. Laubshire did two things for me. First, he gave me peace of mind. With the multitude of charges I was facing and having to wait one year for trials, that is HUGE. Secondly, he got incredible results! He literally did more than I ever thought was possible. Anytime that I was stressed and had a question, either his amazing staff would answer my questions (showing their detailed knowledge of my cases), he would take my call himself, or he would meet with me. He is an amazing attorney! Just go talk to him, and you will get that peace of mind that he will continue to give you until the day that he works his magic in the courtroom! I had 2 DUIs (a dui wreck, simple possession mj, open cont, seatbelt AND one regular DUI), plus a terrible previous dmv record including 2 reckless tickets. Let me know if I can ever do anything other than tell my acquaintances of your services. You are the man!!!!

- Easton G.

Represented very well by Michael and his team

Just wanted to say thanks for all the work, making and unpleasant situation manageable to deal with and fighting for the minimum penalty possible for my DUI case. Represented very well by Michael and his team again thanks for everything you were able to do!

- Caulie G.

I highly recommend them.

Excellent law firm. I highly recommend them.

- Cody S.

Working with Adam was wonderful.

Working with Adam was wonderful. He made an unpleasant and stressful situation seem much more manageable with his guidance. He has checked in with me several times since the case to make sure I got through the entire process successfully, which I especially appreciated. I will recommend him to anyone I know in need of legal help. Thanks!

- Lauren C.

Everyone there is positive and friendly

"I would like to thank The Laubshire Law Firm and Michael Laubshire. They did what they said they can do. They made a very unpleasant and frightening situation bearable and financially manageable. Everyone there is positive and friendly. Thank you all!"

- Bryan C.

They will fight for you!

"When my son had a single vehicle accident late at night the officer immediately made the assumption that he was intoxicated. And, due to his significant head injuries and bleeding internally was unable to speak for himself. The officer charged him with a DUI. He had a mechanical failure on his truck's wheel, not DUI. We struggled to try to get information from law enforcement so we could see why and what we were facing. Well, it didn't take long to see, that my son would be treated as if guilty until proven innocent. We hired Mr. Laubshire to help us. The courts wanted my son to waive a white flag and surrender without any proof of any guilt. Mr. Laubshire was able to gather all the facts and see that the officer was lying about my son admitting to drinking twelve beers and smelling alcohol coming from the vehicle. My son's blood alcohol was a 0.01 since he had part of a beer hours before hand. 0.01 is what you may register from cough syrup. We were able to find out from Mr. Laubshire's investigative work that the officer was pushing DUI numbers before end of year and that the supervisor was being investigated by internal affairs for his over aggressive behavior in trying to make a case here. We would never have been able to get this resolved without Mr. Laubshire's' skill. While no one looks to find themselves needing to hire a lawyer, sometimes things happen even if you have done nothing wrong. I would recommend the Laubshire law firm if you need help. They will fight for you!"

- Sandee P.

I am recommending Laubshire to all my friends in need

A recent graduate of The Citadel and awaiting orders to Officer Candidates School, my arrest for DUI brought my entire future crashing down around me. While I thought I had the evidence on my side, I was not willing to go into the court system unprepared. To be frank, I was scared of having to carry such a serious charge on my record for the rest of my life. I contacted Laubshire Law Firm and it was one of the best decisions I have ever made. Not only was he affordable for a recent college graduate, his office was professional, inviting and handled all issues quickly and efficiently; any questions or concerns I had were immediately fielded by Mrs. Cochran or Mr. Laubshire himself. My case was processed quickly and my charge was dropped to a non-moving violation with no points against my license. Even after the court case, the firm continued to stay in contact and provided the necessary advice I needed. In short, my decision to retain Laubshire was the best choice I made in months and, while I wouldn't expect the same stellar results, I am recommending Laubshire to all my friends in need.

- Greg C.

I am very satisfied with my legal help.

I met with Mr. Laubshire once and he took care of it from there. I never even had to go to court; he handled the entire case while I moved out of state. My outcome was a full dismissal six months after the initial charge. I am very satisfied with my legal help.

- Jon

I recommend you call this firm first!

I'm originally from South Carolina, but I currently live in Georgia. I was in town for my 10 year class reunion and got pulled over for a .08 alcohol level. I called 5 different lawyers and they all quoted me $4000 to $5000 to take on my case. I received a letter from the Laubshire in mail, gave them a call and they jumped right on it. Alyssa is very responsive and kept me informed through the entire process. I also did not have to show up to court because I live out of state which was very convenient being that I have a busy schedule. After 6 long months of waiting, my case was dismissed for lack of evidence. I recommend you call this firm first!

- Mike T.

He was extremely prepared

I hired Michael Laubshire a year ago to handle my DUI case. I had just found out my girlfriend was pregnant shortly after I was given the DUI, and I knew that having a DUI on my record would definitely hurt the transitional period of my life. I was desperate for some help in dealing with a DUI case, and needed a good lawyer that could help see me through this difficult time. Michael began finding errors in the arrest within the first day of meeting him. He informed me that the officer did not finish filling out the arrest code on the ticket, and that there was nobody at the scene of the accident who could verify what happened. After the case sat on ice for almost a year, it was called up to court. Typically, I am a very skeptical person. Michael Laubshire was very confident, and kept me updated on the holes in the case, and how we could win. Michael talked in detail of the structure of the court systems, and because he was once a prosecuting lawyer and a deputy sheriff, he understood the perspective of our opponents and the possible angles we could use to approach the case. When the time for the case came, he was extremely prepared and immediately began talking to the officer and found the amount of depth of knowledge the arresting officer had on the case. Because the officer did not have audio on the video of the sobriety test, and because there were no witnesses to the one-car accident, as well as the other officers on the scene were not identified in the original report, the case did not have much ground to be prosecuted. Michael Laubshire stayed aggressive on the case, and while the officer began to acquiesce by offering a plea deal of "driving too fast for conditions," Michael told me to stick with a dismissal instead of the plea. He filed a motion to dismiss due to faulty video evidence without an affidavit citing the lack of audio, as well as no witness record of suspicion of drunk driving that would warrant a test. I strongly recommend Michael Laubshire to anyone that may have gotten a DUI, because I assure you that you will be given the proper representation during such a difficult period in your life. I am thankful that I had the right lawyer to handle this case for me, and had I needed a lawyer again, I would immediately give Michael a call.

- Bradley D.

I can give you no guarantees with fighting a DUI arrest, but Michael is the closest thing to a guarantee I can promise

If you're reading this, I know you can relate. It was the worst night of my life. I was humiliated, embarrassed, and most of all SCARED. Then, less than 72 hours later I got a letter from Michael. He said he could help, that was a gross understatement. He saved my life. He's part pit-bull and part preacher. I can give you no guarantees with fighting a DUI arrest, but Michael is the closest thing to a guarantee I can promise. I trust Michael with my life; he's Einstein with DUI's.

- Cole S.

I felt the office was extremely professional

I felt the office was extremely professional. The paralegal was very professional, and always answered my questions no matter what time of day. Michael was very understanding of my situation. He was very thorough with the work performed. The staff of the office was very polite each time I called. If I ever need further legal services, Michael would be the only attorney I would go to. I have recommended Michael to all of my family and friends, and I will continue to recommend him to anyone that is in need of legal services.

- Kevin S.

Mr. Laubshire did a wonderful job

Mr. Laubshire did a wonderful job. If I ever needed him again, I'd use him. I'd also recommend him to anyone else.

- Kathy R.

Thank you for representing me so competently

Thank you for representing me so competently. The clarity of your legal expertise gave me confidence each time we spoke; complex processes were conveyed pragmatically and relieved me of the burden of worry. I couldn't have hoped for better results as the outcome was indeed the best-case scenario.

- Adam G.

He's a hardworking attorney that never gives up

I hired Mr. Laubshire when everything I held dear was being threatened. He was able to start working immediately on my case and because of his hard work and diligence I was able to have a positive outcome in my case. He's a hardworking attorney that never gives up. If I needed an attorney in the future, I would use him again. I am very satisfied with the work he accomplished and I am really pleased with the outcome.

- Ann C.

He was extremely helpful to me

The Laubshire Law firm is somewhere that I would highly recommend to anyone needing great legal assistance at very fair rates. Michael Laubshire is an established and down to business lawyer who knows what he is doing and he was extremely helpful to me.

- Marlee K.

Excellent

law firm.
I

highly

recommend them.

Excellent law firm. I highly recommend them.

- Code S.